POPUP SHOP for JAPANESE SUMMER KIMONO in SINGAPORE
Hello Singapore !!
We are going to hold a popup shop for just one day at lovely place in Singapore.
Hope everyone enjoy to have a good time and nice experience of Japanese KIMONO.
We are extremely grateful for Yasuko-san and her friends in Singapore
who organizing this event and dedicated support.
日本語版はこちら (change to japanese ver.)
【Information】
Date/Open : 6th Sep, 11:00-15:00
Venue: Costa Rhu, 3 Rhu Cross, S437433
Local station : Stadium / CC LINE
More Information : please contact us (open mail app)
PAYMENT:Cash only (singapore $)
ITEMS:
Yukata (traditionala woman's kimono long length, one size fits all only)
Nibushiki-Yukata
(a woman's kimono separated a tops and a skirt.one size fits all only)
Obi belt
Kids Yukata,
(separated a tops and wrap skirt , size 100cm/120cm/140cm only)
Kids Jinbei
(KIMONO sleeve shirt and shorts, size 90cm,120cm only)
Accessories
(necklace, earrings,ornamental hairpin)
let us introduce about Japnese summer kimono.
A yukata is a casual, single-layered cotton kimono
which is usually worn in summer.
You will be able to see a lots of Japanese with Yukata
at Summer festival of Japan 7th,8th Sep at Singapore Stadium.
Notice: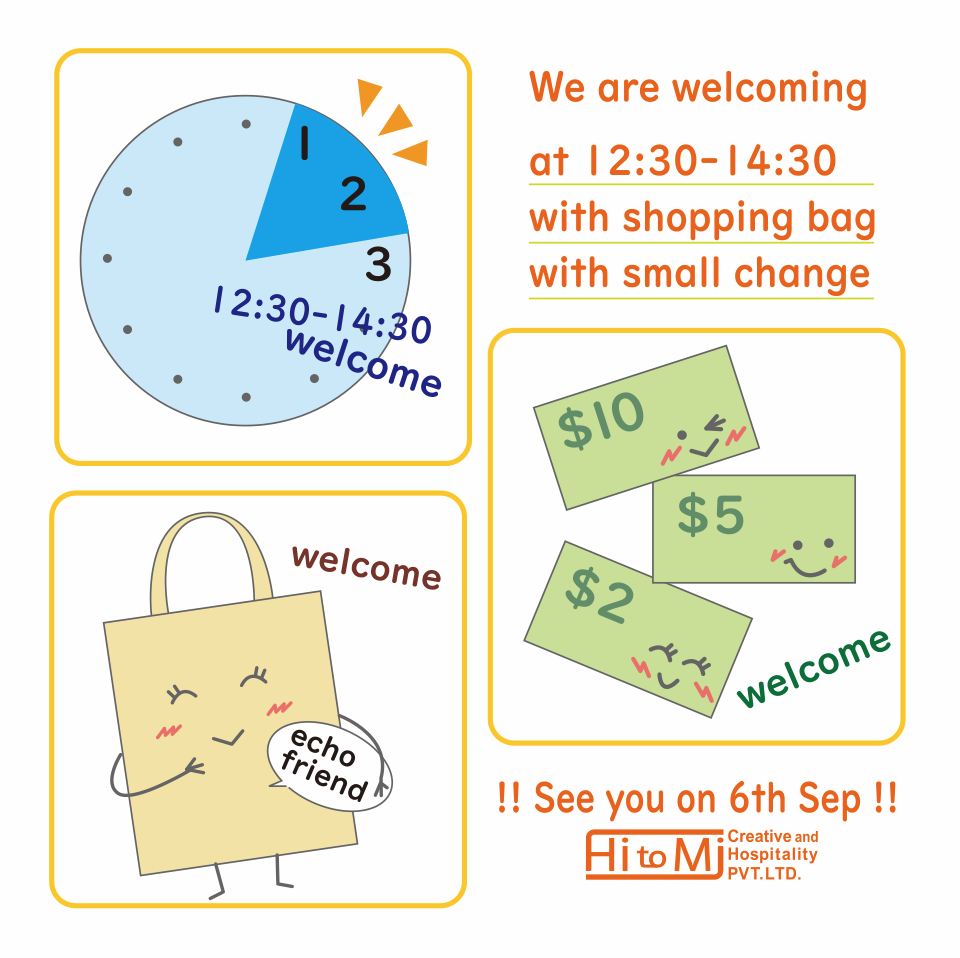 Follow us Instagram [hitomi.india] if you more interesting
lets enjoy Japanese summer festival in this weekend !!